CoolWorks offers 3 primary employment marketing tools designed to be tailored to a wide variety of recruitment strategies. Our products are unique from what you may be used to posting on other job boards, as we've developed our offerings to cater specifically to seasonal employers and to provide information that is relevant and valuable to seasonal job seekers. This article will outline our different offerings as well as why you might want to use each.

Individual Job Posts
Our job post options come in two varieties: the Help Wanted ad and the Highlighted Job ad. Each post type has a specific function to meet your recruiting needs:
Help Wanted -This 7 day, all-purpose ad can be used to advertise multiple different positions, single positions, an upcoming job fair or recruiting push, or to direct traffic to your Enhanced Employer Profile. It's also great when you still have a handful of positions to fill before opening your doors for the season, mid-season attrition, or late season hiring. For any variety of hiring needs, the Help Wanted post is a cost-effective general recruiting tool. Price: $139

Highlighted Job - Use this 30 day, single position listing when you want a longer window to find the perfect candidate for a specialized position. Searching for a new head chef? Need to find that perfect Accounting Manager? The Highlighted Job ad gives you the extra time and exposure for you and the perfect fit to find each other. Price: $159
Please note, when posting a Highlighted Job, only a single position may be advertised. If you post a Highlighted Job that calls for applications for numerous different positions, we will convert the ad to a 7 day Help Wanted ad and refund you the difference in price. If you're wanting to advertise for multiple positions for a longer time frame, the Enhanced Employer Profile is the tool for you!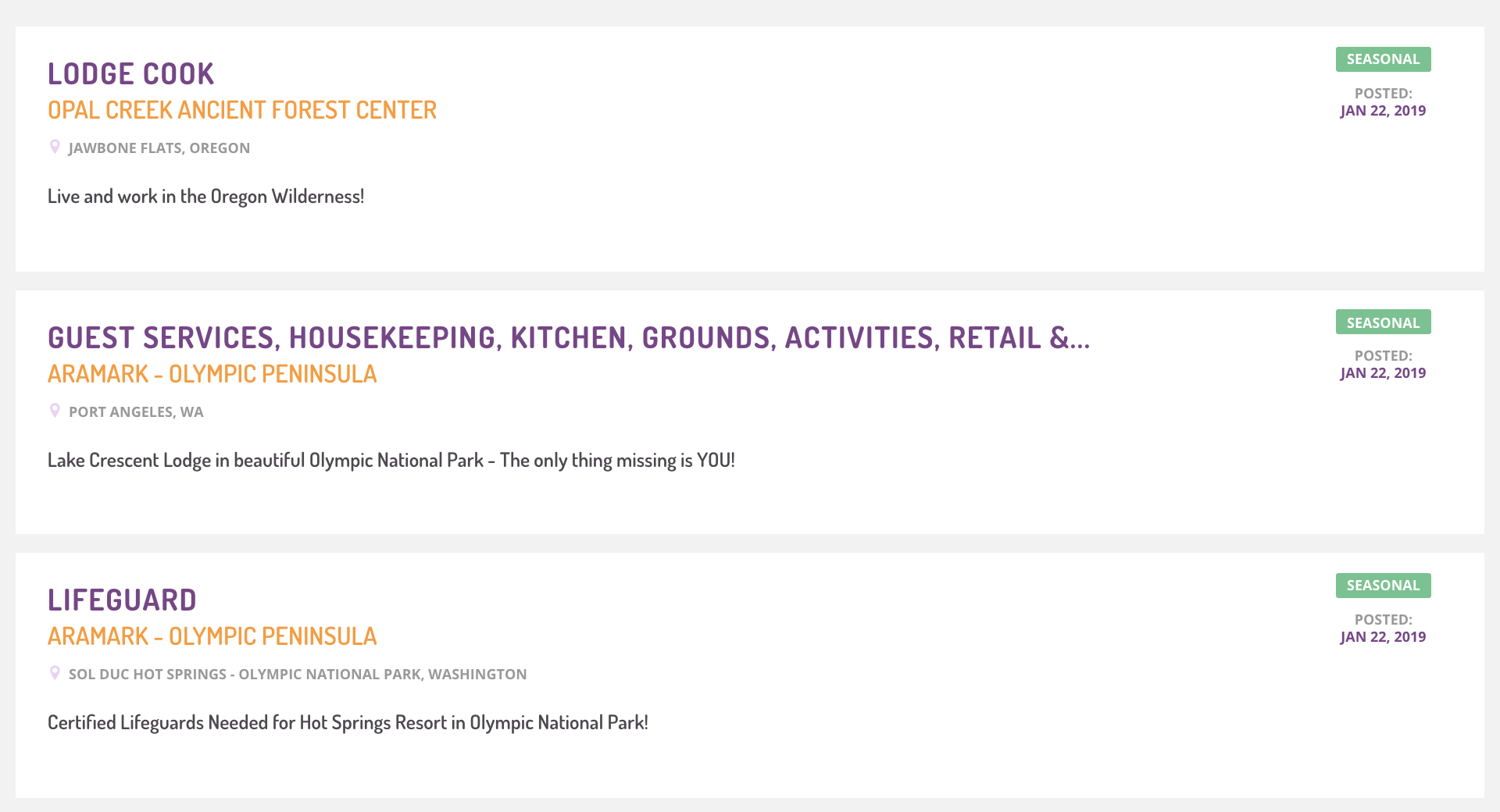 View interactive examples of the Help Wanted and Highlighted Job listing on the Post a Job page.
Enhanced Profile
The Enhanced Profile allows you to advertise all of your job openings* with a self-serve Jobs List that you can update at any time as your hiring needs change. The Profile serves as a window into your organization and includes all the info necessary to help you engage and educate those job seekers that are the perfect fit for your operation.
The Profile contains sections to describe your business, location, company culture and values, the employee experience, your ideal candidate and necessary qualifications, room & board specifics (if applicable), the recreational opportunities in your area that your seasonal staff can enjoy on their time off, and any special perks you may offer for the seasonal employee who's ready, willing, and able to work hard and play hard, too!
Your Enhanced Profile gets job seekers applying for your current and upcoming openings and keeps you in front of potential employees who day-dream and make plans seasons or years in advance. You don't want them to forget about just how awesome working for you could be!
You can customize the length of your presence on our site by choosing between a 1, 3, 6, or 12 month profile.
Pricing
1 Month: $269
3 Month: $507 ($169/mo)
6 Month: $774 ($129/mo)
12 Month: $1,308 ($109/mo)
*The Enhanced Employer Profile allows you to advertise all of your positions within the Profile Jobs List - it does not include Individual Job Ads (Help Wanted & Highlighted Job stand-alone ads)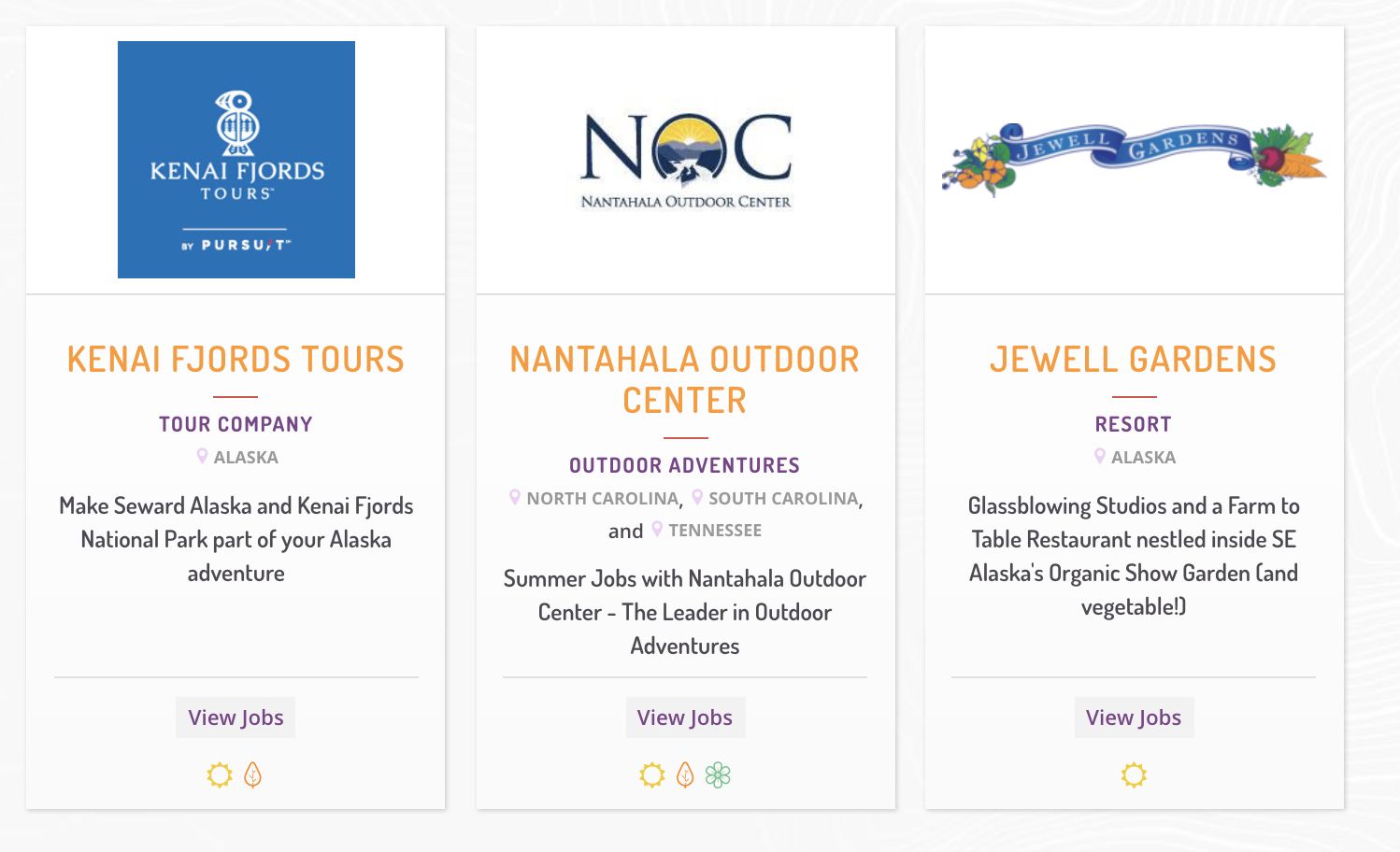 View interactive examples of the Enhance Employer Profile on the Post a Job page.
Featured Boost
The Featured Boost is a 7 Day add-on to a currently running Enhanced Employer Profile, Highlighted Job or Help Wanted Ad that gives your existing listing a prime spot on the homepage and at the top of all applicable category, job type, and search result pages. A Featured Boost draws extra attention with a photo, your company logo, and promotional copy that displays with your listing in search results.
To retain the value of the Featured Boost, we control the inventory and limit available slots, so if you'd like to Boost one of your currently running listings, check out this article,
How to Reserve and Purchase a Featured Boost
, to learn how to reserve your spot on the calendar!
Price: $179
Example Featured Boosts on the CoolWorks Home Page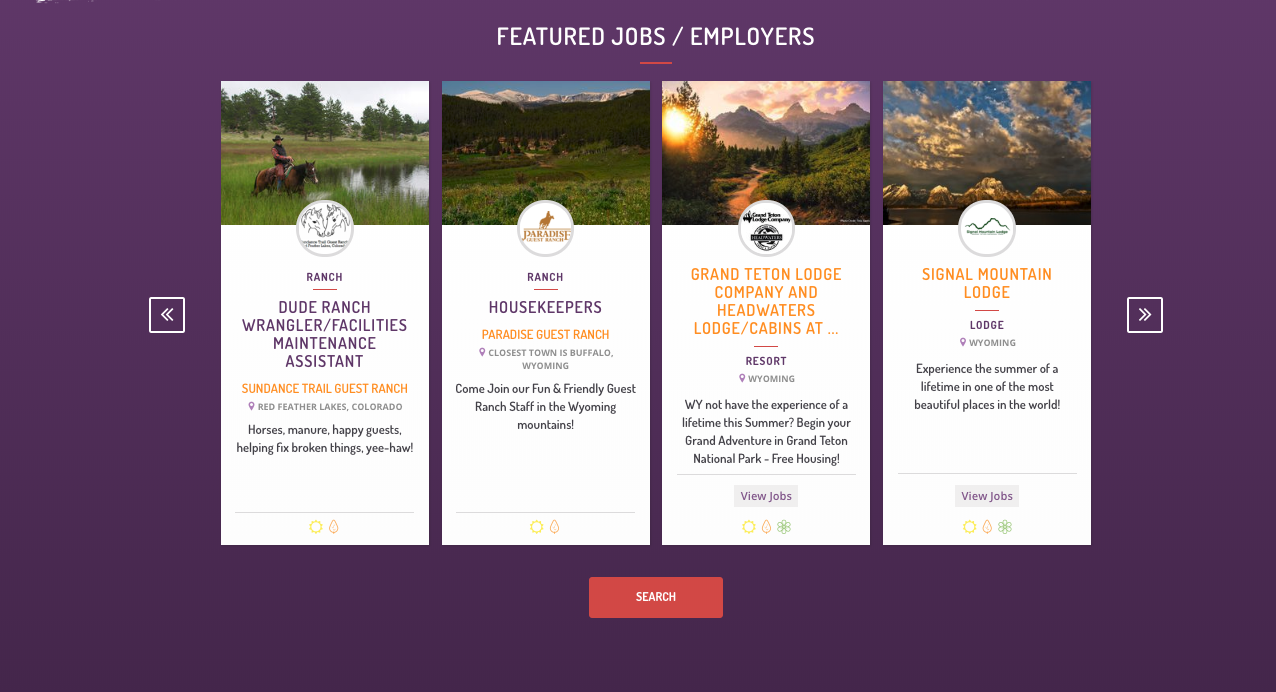 Example Featured Boosts on the Category, State, Season, National Park, and Search Results pages