A Job Seeker account allows you to favorite employers & job posts, save search criteria and receive emails when a new opportunity comes on the site that matches up with something you are interested in.
Click Here
to learn how to create a Job Seeker account.
Job Seeker Dashboard
Once you've created your job seeker account, access it from anywhere on the site by looking for the Login button on the right, or your name in the upper right hand corner of any page. This will take you to your account dashboard
Searching
A good rule of thumb is to
search
filters first, keywords second. The search box will return results with any post that has the keyword you're searching within it. For example, instead of typing Cook in Colorado into the search box, try selecting Colorado from the places tab, Food & Beverage Jobs from the job types tab, and adding the keyword cook. The more filters you can apply to help refine your search, the more on target those search results will be.
Once you've dialed in the search that you'd like to receive updates on, simply use the purple Save this Search button on the right to store it in your account. Manage your saved searches anytime by visiting your job seeker dashboard.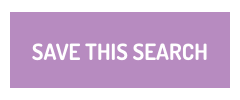 Favoriting
When you've found a specific employer or special job post that you want to keep track of so you can find it again later, look for the orange Favorite button on the right hand side of the page. This will allow you to favorite this special employer or job post so you can easily locate it next time you sign in by visiting your job seeker dashboard.