Saved Searches
You can create a job seeker account so that you can favorite employers & job posts, save search criteria and receive emails when a new opportunity comes on the site that matches up with something you are interested in. To learn how to set one up, visit Creating Favorites and Saved Searches.
Once you have saved searches set up, you may want to changes the criteria that you are receiving emails about, or stop the emails all together in the times you're no longer job hunting. To do this, log into your account and head to your Dashboard. Near the bottom of your Dashboard, click on the Search Dashboard menu to manage your preferences.

Once you open that page, you'll see all your saved search terms listed. You can click the toggle switch on and off to control which keywords you receive email updates on.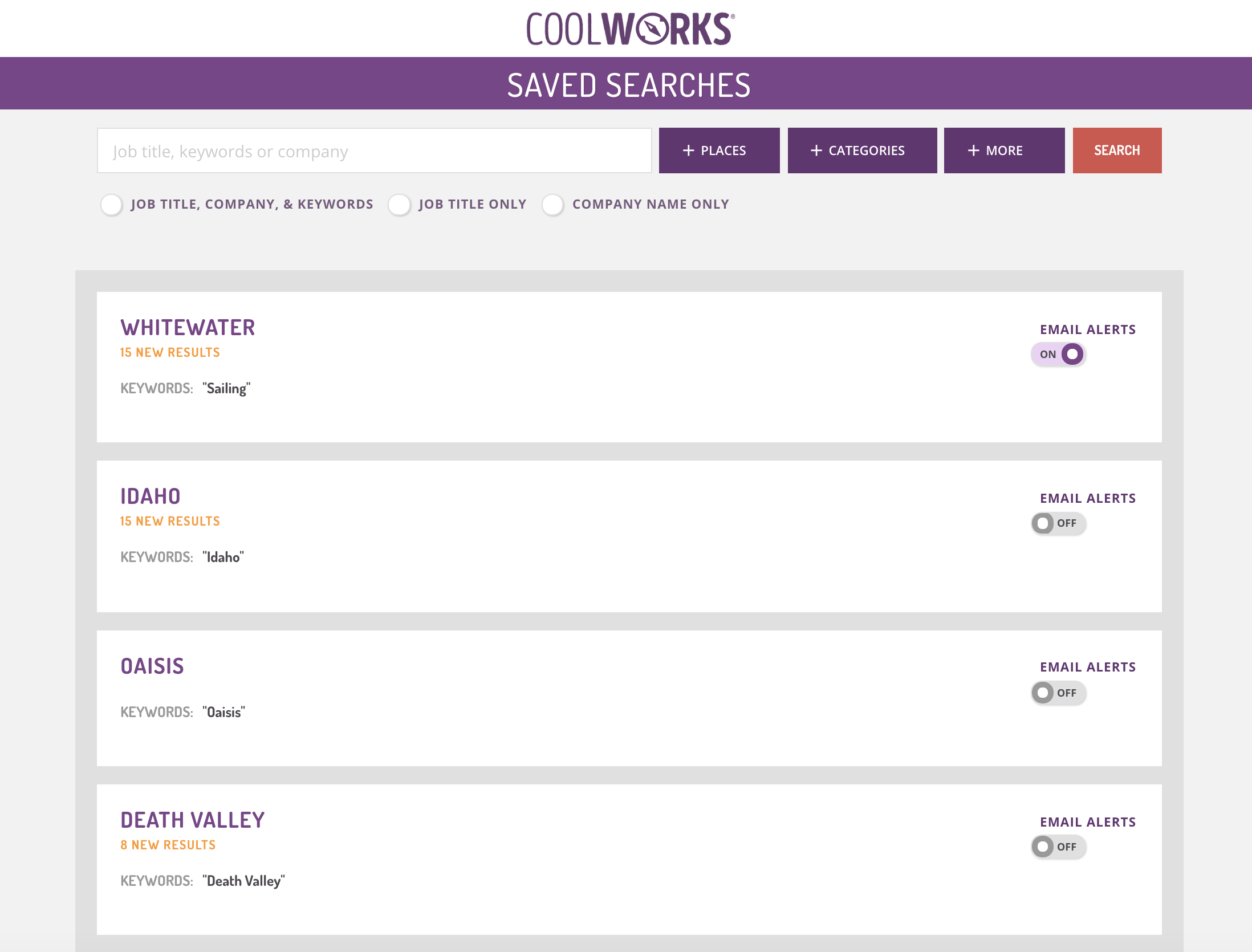 If you want to remove a keyword from your list of saved searches, simply click on the word that you'd like to remove from your search term and click the red delete button beside the search term to remove it from your list.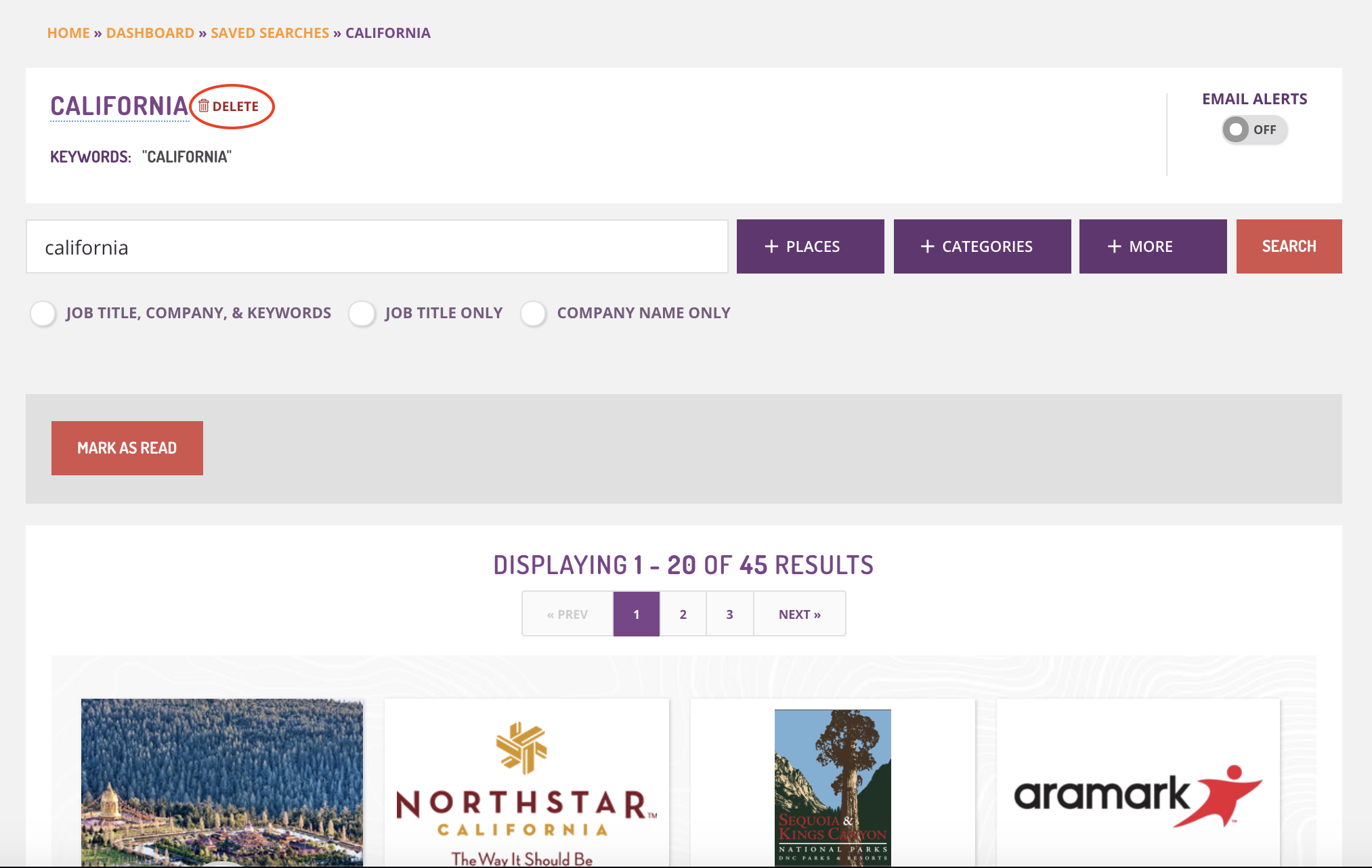 You can also unsubscribe to particular saved search terms or from all saved searches directly from the notification emails you receive.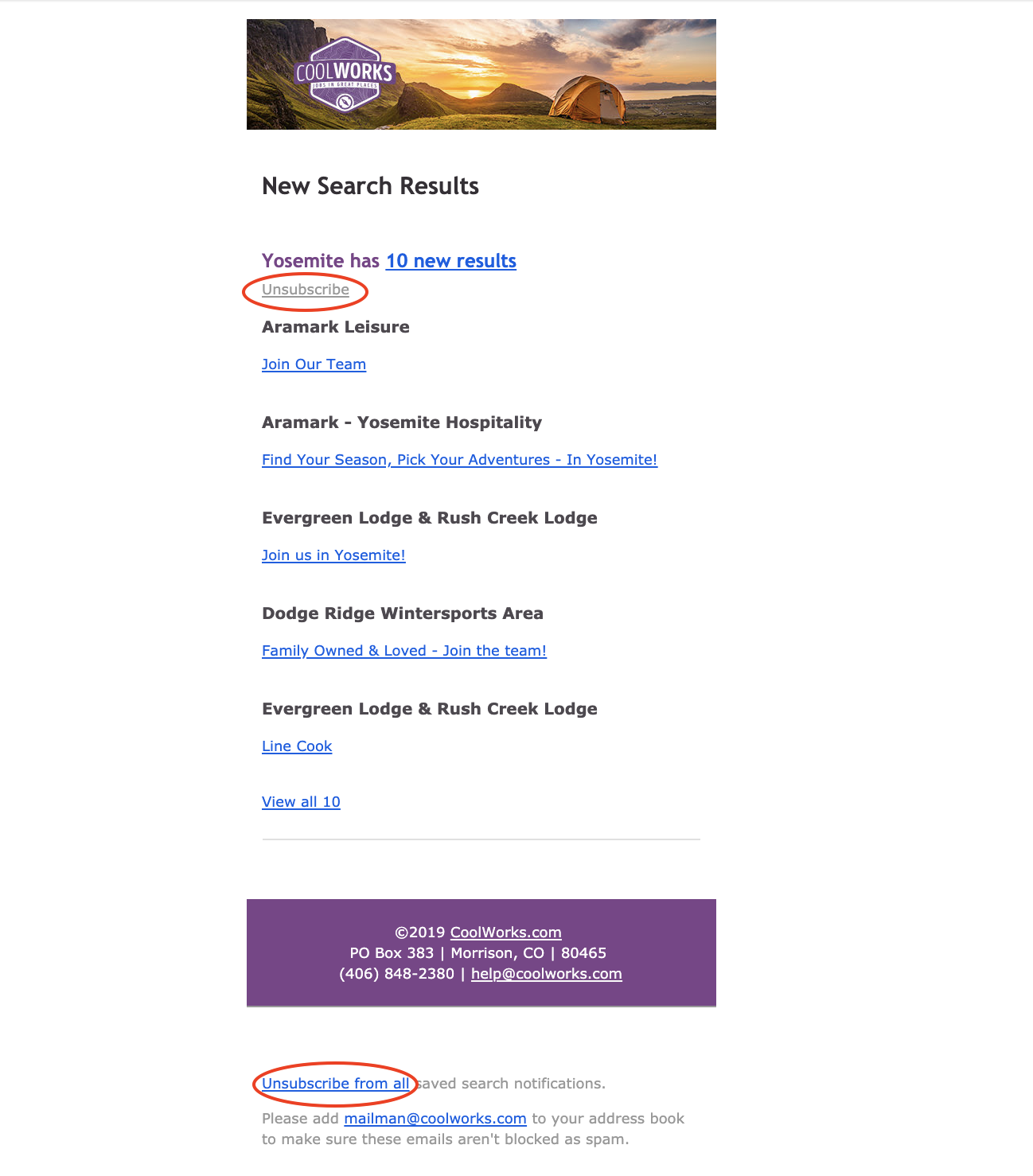 Favorites
Beneath your saved searches on your Search Dashboard, you'll find your favorite employers and ads.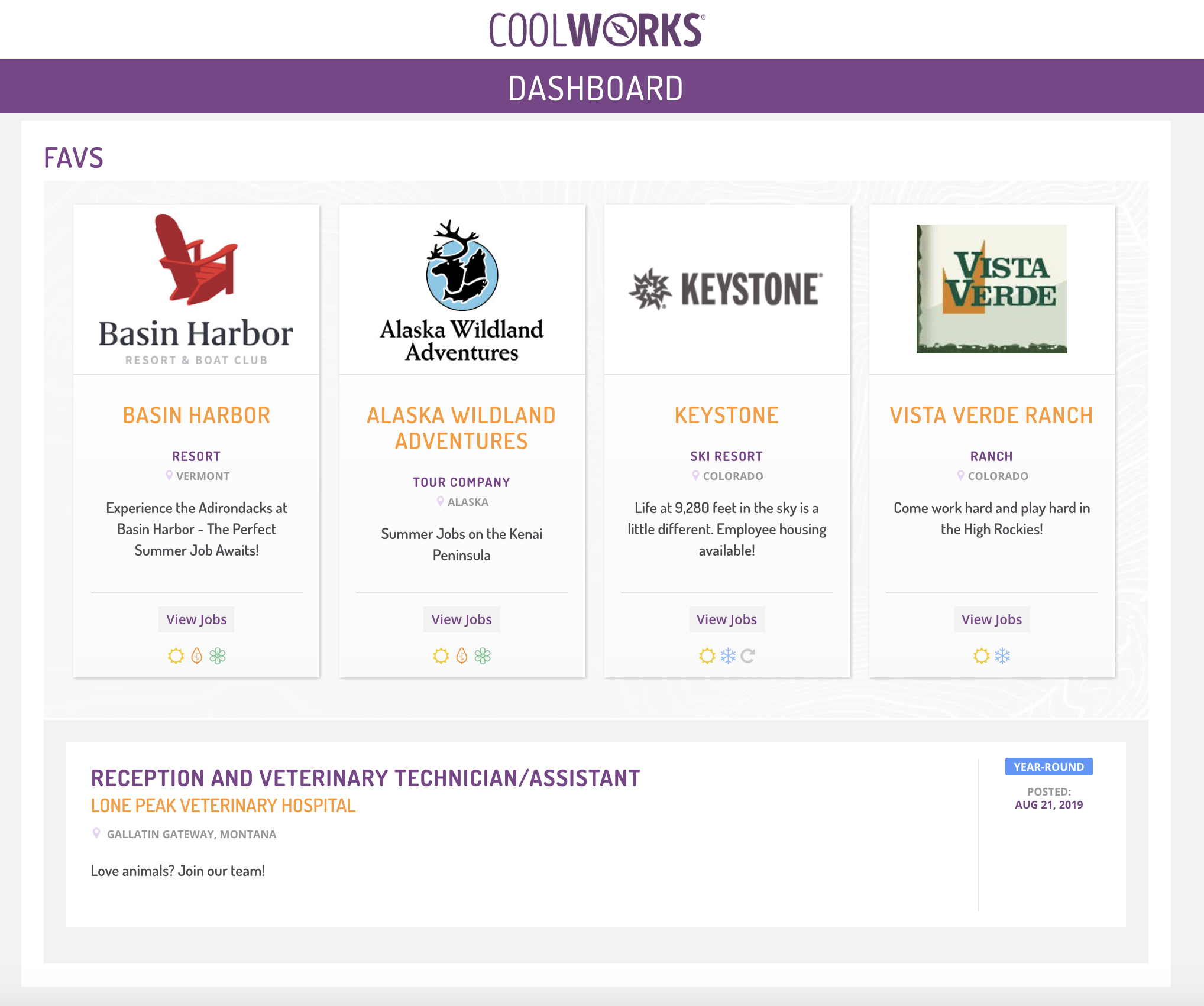 To remove an employer or ad from your favorites, you'd just click on the listing you want to remove and look for the orange "remove from favorites" button in the right column below the company logo and contact info if it's an Employer Profile, or at the bottom of the page if it's a Job Listing. For more on the difference between the two, check out the different types of job posts on CoolWorks jobs pages and search results.